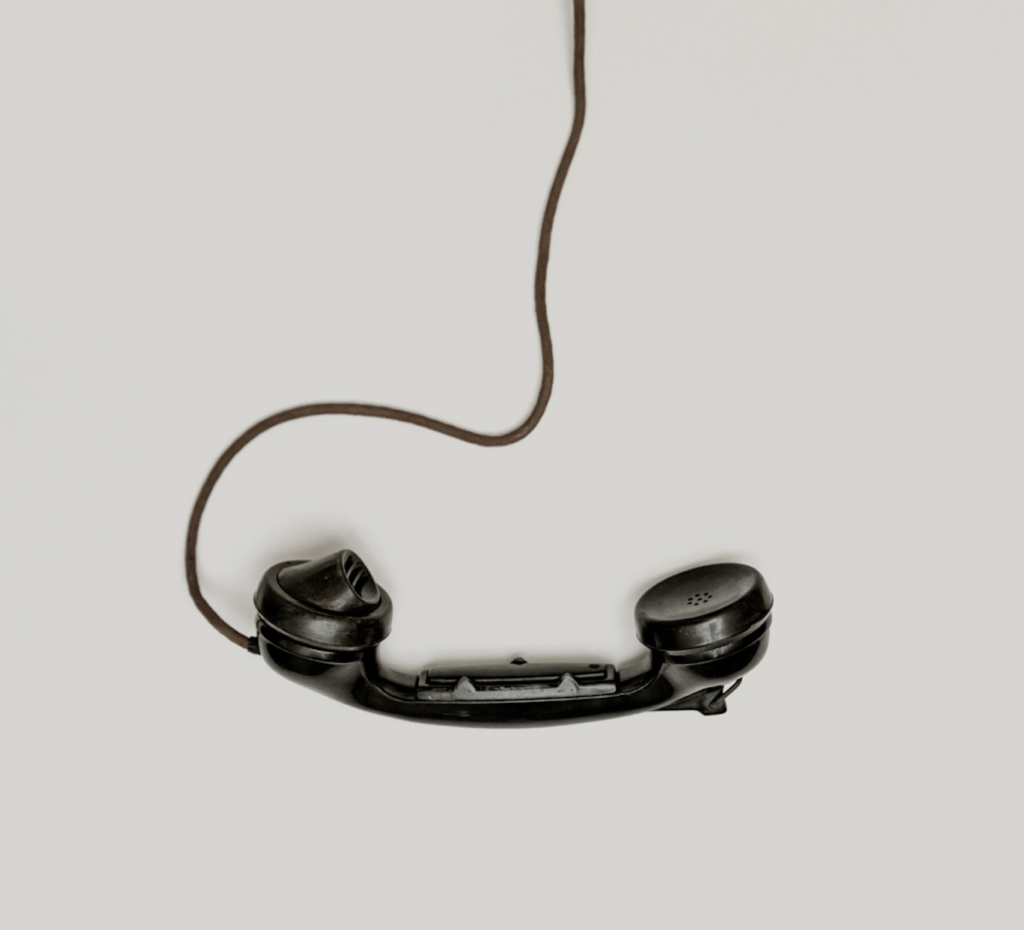 In Susan Breen's mystery novel Maggie Dove, Maggie (a Sunday school teacher in a small town) discovers the dead body of her neighbor in her front yard late at night. Then…

Maggie took off her sweater and put it over his face, thinking to protect him. Then she ran into her house and called the police, except that in her nervousness she accidentally transposed the digits. She wound up with the pizza parlor instead.

"You can't be wanting a pizza so late, Mrs. Dove," Joe said. "What's up?"
"Something terrible's happened, Joe," she whispered because it didn't seem right to speak loudly. "Something's wrong. Marcus Bender is dead on my lawn."

This being a small town, Joe knows Maggie, and he calls an ambulance.

It reminds me of a moment in Tom Wolfe's novel The Bonfire of the Vanities. Sherman McCoy (a financier in Manhattan) takes the dog out of for a walk because he wants to call his mistress out of earshot of Judy, his wife. This being the 1980's, he calls from a payphone:

Three rings, and a woman's voice: "Hello?"

But it was not Maria's voice. He figured it must be her friend Germaine, the one she sublet the apartment from. So he said: "May I speak to Maria, please?"

The woman said: "Sherman? Is that you?"

Christ! It's Judy! He's dialed his own apartment! He's aghast—paralyzed!

"Sherman?"

He hangs up. Oh Jesus. What can he do? He'll bluff it out. When she asks him, he'll say she doesn't know what she's talking about.

I love both these moments not because I'm a fan of misplaced phone calls (interesting as they are), but because they're the kind of accidental, absurd things that happen in real life. They're so minor, you might not think to include them in your story, but you should, at least now and then.

These accidental, absurd things bring a smudge of reality to your story. They seem so randomly real that they must have truly happened. Why would someone invent something so silly?

It's nice to bring reality-smudges to a story heavy on artifice—for example, a cozy mystery like Maggie Dove. And you'll want life's randomness to run rampant in a highly naturalistic story—for example, the current TV series The Bear.
Hey, try this: write a scene about a mistaken phone call.
And I'll leave you with the opening of Raymond Carver's short story "Whoever Was Using This Bed":

The call comes in the middle of the night, three in the morning, and it nearly scares us to death.

"Answer it, answer it!" my wife cries. "My God, who is it? Answer it!"

Wrong number.

Alex Steele,
Gotham President